Upcycling – Ornaments in Potsdam's Kaiser Friedrich Church 2022
"Siren"
Bronze with funnel and window handle, 58 cm, 2018
Cover image art book "The Claim of Things" – below
"47 female professors"
Portrait Gallery University of Rostock, 2019
"Warrior"
KPM porcelain and cast iron, 38 x 24 cm, 2020
"Divergence Rotation"
Steel, 113 x 74 x 11 cm, 2012
Vases – glass, porcelain, zinc – sprayed.
"René Descartes Mesolabium"
mixed media, 40 x 40 cm, 2017,
Material sketch for the cover of "Gated communities".
René Descartes' illustrations are the basic framework, layers and doors can be imagined from his Mesolabium (1637), his demand for clarity and distinctness as a criterion of truth are a captivating contrast to the emotionality of art as another form of cognition. In the cover picture, it has become the cave instead of the gramophone (for inside, cosy, nostalgic,…).
From the same series:
"Berlin Tray" Quadriga
Mixed media, 53 x 31 cm, 2017
Fetish series since 2005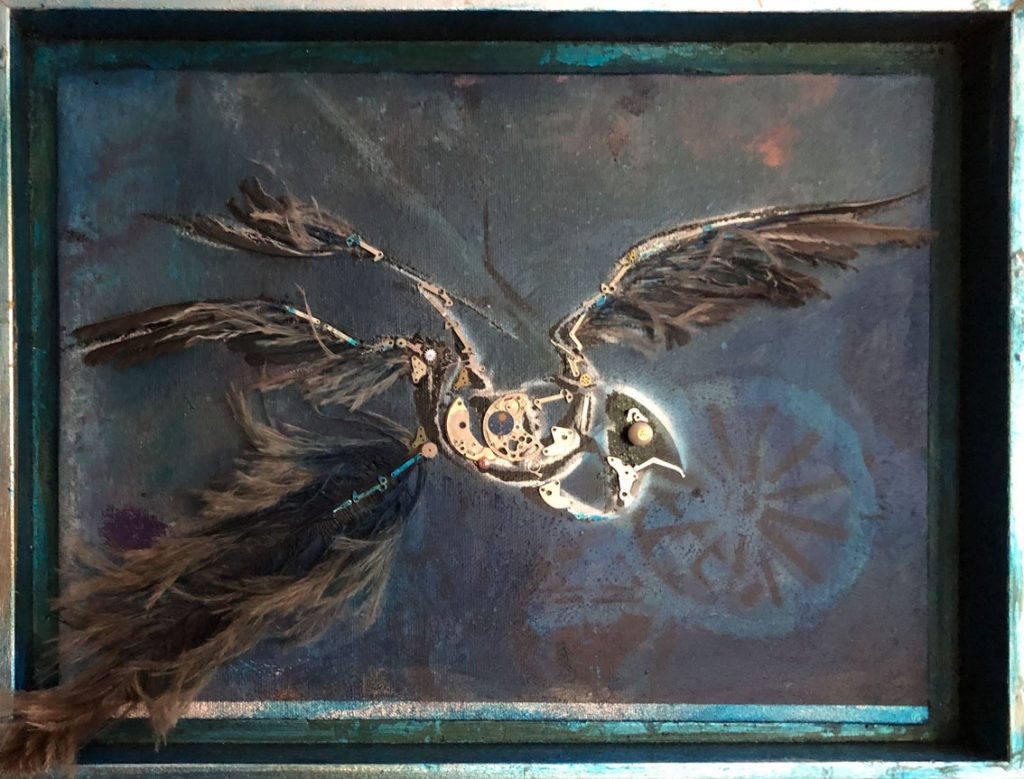 "Silberrüssler" – "cola decanter"
defective silver-plated zinc cans
In 2021, the book "The Claim of Things" was published with the thesis that upcycling on all levels can improve our handling of already existing products, which now outnumber biomass. Vivid examples come from the field of art, because here it is possible to work in a particularly sensually convincing way and this corresponds to the author's competence and life world.
Quote NDR: " she has researched for more than five years and offers a comprehensive historical background to the art examples in an entertaining way."